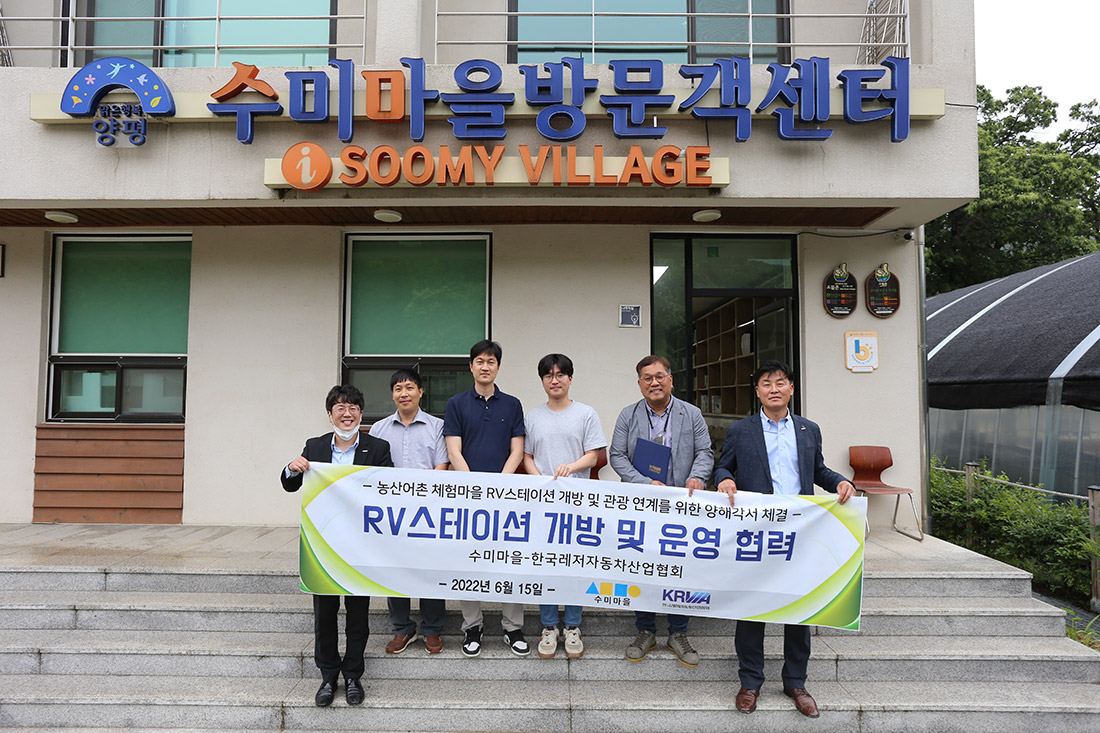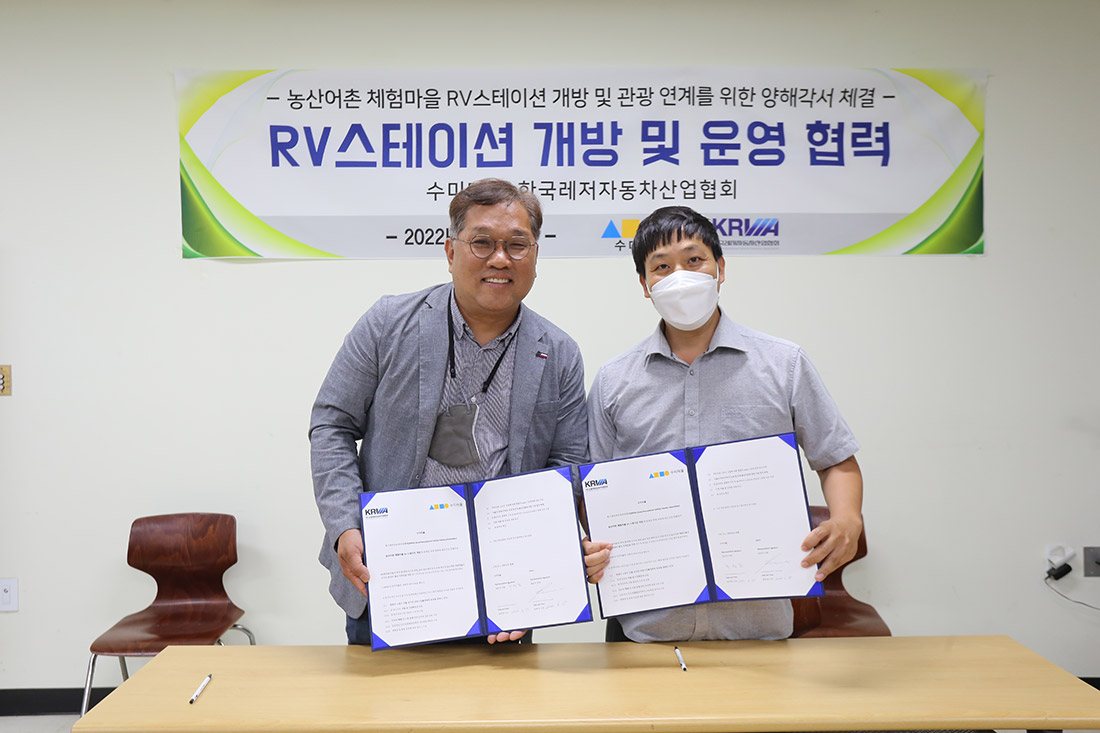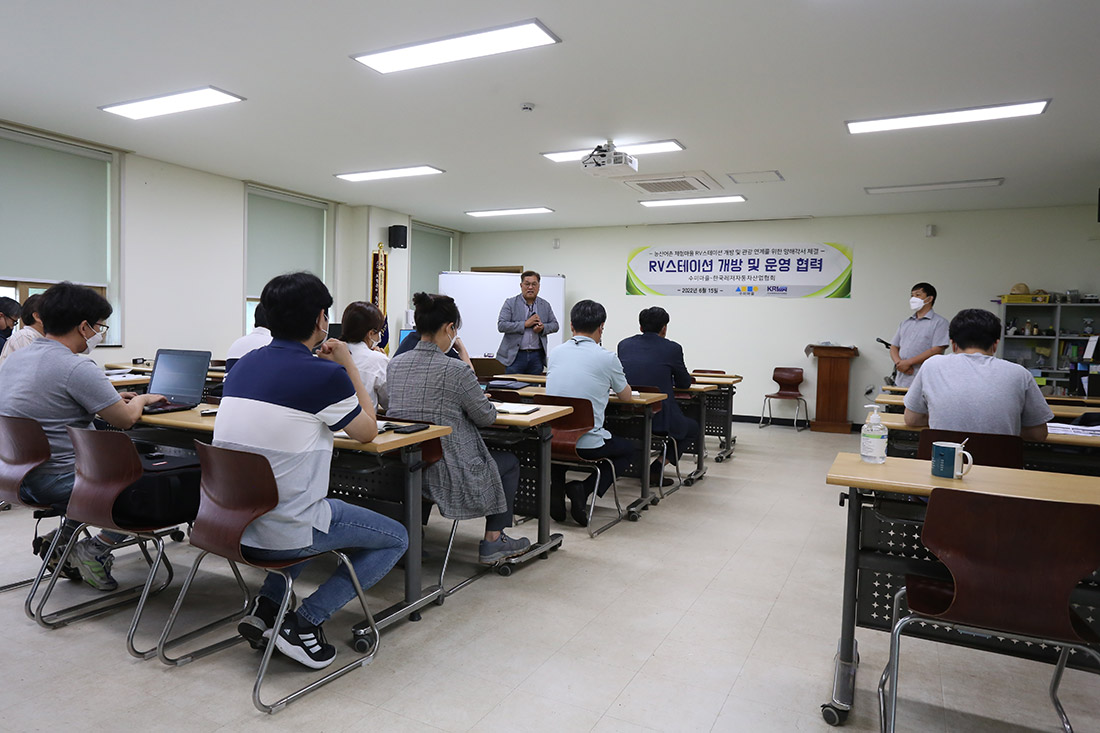 Hello
This is the planning office of KRVIA.

On June 15, 2022, KRVIA and Yangpyeong Sumi Village, Korea's leading agricultural and fishing village experience village, signed an MOU for cooperation in opening and operating RV stations.
Along with the campaign from "No Parking" to "Welcome Car Park," the Korea RV Industry Association (KRVIA) plans to actively promote RV stations where positive and win-win cooperation will take place.
KRVIA will sign an MOU with Yangpyeong Sumi Village, which became the first RV station, to support, promote, and establish a camping site zone under the microgrid project conducted by Sumi Village.
In addition, KRVIA plans to promote RV station infrastructure in other villages based on the active promotion and developmental infrastructure of RV Station No. 1 to establish a proper travel culture for users who have difficulty in camping and anchoring.